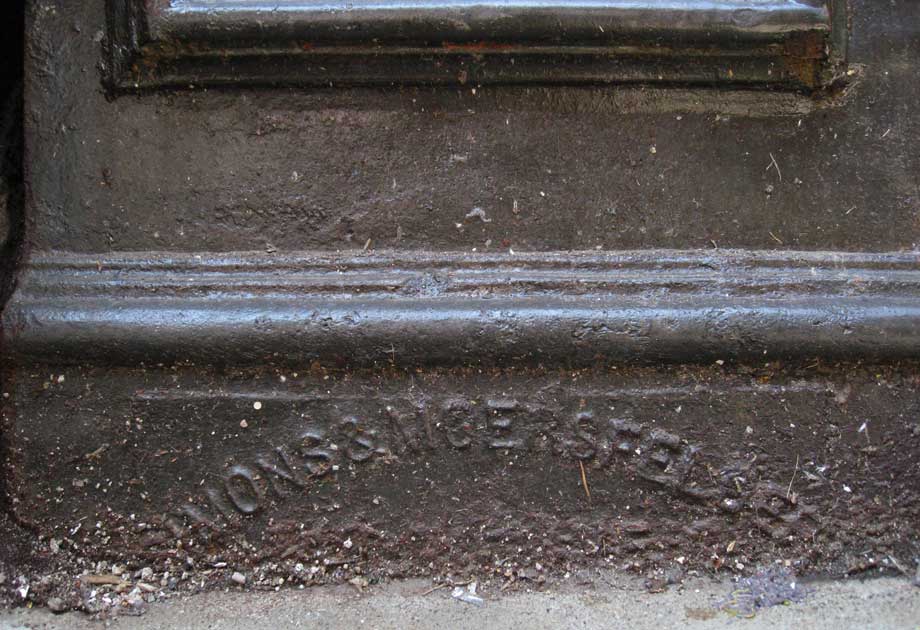 Simons & Moersfelder, 17 Orchard St., New York, 2009
Simons & Moersfelder were an iron foundry located initially at East 9th Street and Avenue D (131 Ave. D). They were in business from approximately 1897 to 1908. Around 1899 they moved a block up Ave. D (to 143 Ave. D).
The vault lights near 23 W. 100 St. on the corner of Manhattan Ave. bear the foundry mark "Simons & Moersfelder 143 Ave D NY." Similar, but less distinct, Simons & Moersfelder vault lights are found in Soho on Prince St. near Mercer St.
For more about the partners see their information on the Mayer & Kornbau page.
Copyright © 2009 Walter Grutchfield