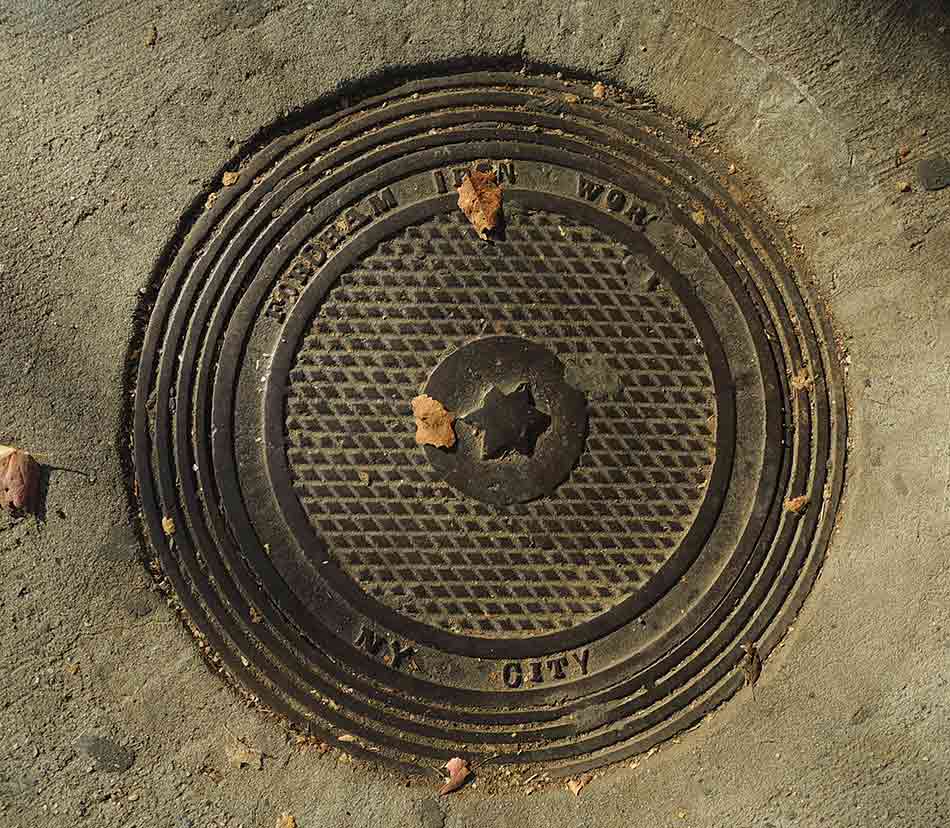 Fordham Iron Works, 961 Morris Park Ave. near Radcliffe Ave. Bronx, NY, 2016

The Fordham Iron Works seem to have been in business in New York from approximately 1920 to 1940. The founder was John Frank Ernst (1878-1945?). John F. Ernst was born 14 July 1878 in Kaunas, Lithuania, and immigrated to the U. S. around 1900. He is found in Trow's New York City Directory in 1906 as an officer at the Tremont Iron Works located in the Bronx at 3384 Park Ave. near 166th St. By 1914 he was president of Tremont Iron Works, now located at 1334 Stebbins Ave., the Bronx. In 1918 he registered for the World War I draft when he said he was an iron contractor "John Frank Ernst, 903 East 135 St., Bronx." Two years later the New York telephone directory listed Fordham Iron Works at 753 East 180th St. near Prospect Ave. By 1925 the business moved to 1759 West Farms Rd. The 1940 Copartnership Directory listed Fordham Iron Works Inc. at 2292 Tillotson Ave., Bronx. In 1942 John Frank Ernst registered for the World War II draft, age 63, when he was unemployed. An entry in the Social Security Applications and Claims Index, 1936-2007, recorded John F. Ernst, birth 14 July 1878, Soviet Union, with a claim date of 27 April 1945, which is probably when he died.
The 1933-34 New York City Directory listed William Lass (1869-1939?) as secretary at Fordham Iron Works. Lass was born in Germany 29 January 1869, and appears in the 1910 U. S. Census, age 41, living at 332 W. 93d St., Manhattan. He was in business with Frank Netsuak as Lass & Netsuak at 442 E. 105th St, Bronx, as early as 1908. This business did ornamental and structural iron, and was listed in directories through the early 1920s. William Lass was still an officer at Fordham Iron Works in the 1940 Copartnership Directory, but the New York Extracted Death Index 1862-1948 on ancestry.com listed William Lass, age 70, who died 4 July 1939.
Im 1912 Frank Welden (ca1868-1949?) was treasurer at Tremont Iron Works. He was also associated with the Bronx Iron & Steel Co., and later the American Iron and Steel Co., which became Amiron Supply Co. at 187 Lincoln Ave., Bronx, in the mid-1910s. This company was also known as the Bronx River Iron Works at the same address in the 1920s. In the 1930 U. S. Census Frank Welden was "office manager, iron & steel," age 61, living at 1804 Undercliff Ave., Bronx.
Another Fordham Iron Works coal chute cover is located at 2267 Haviland Ave., the Bronx.
Copyright (c) 2018 Walter Grutchfield