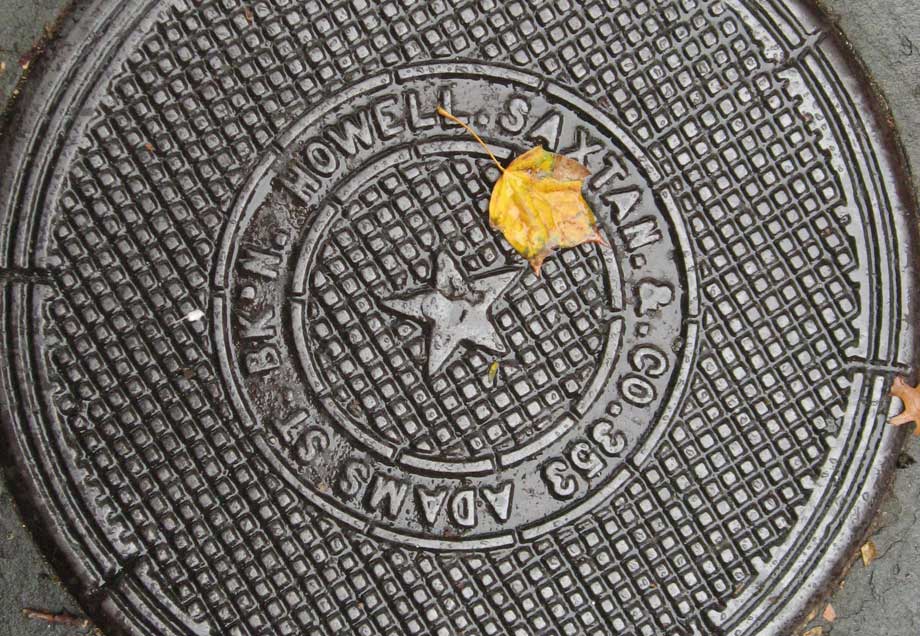 This sidewalk lid is found on Hicks St., Brooklyn Heights, Brooklyn. Howell Saxtan & Co. were usually listed as Howell & Saxtan, and the proprietors were James Howell (1829-1897) and Daniel Y. Saxtan (1824-1904). More of their history is found on their founder's marks page.
Another Howell & Saxtan sidewalk coal chute cover is located at 161 Congress St., Brooklyn.
This coal chute cover on State St., Brooklyn, reads James Howell / 291 Adams St. Brooklyn / Ornamental Iron works. Concurrent with his partnership with Daniel Saxtan, Howell had his own iron foundry at 289-291 Adams St. from around 1867 to 1871.
Copyright (c) 2009 Walter Grutchfield