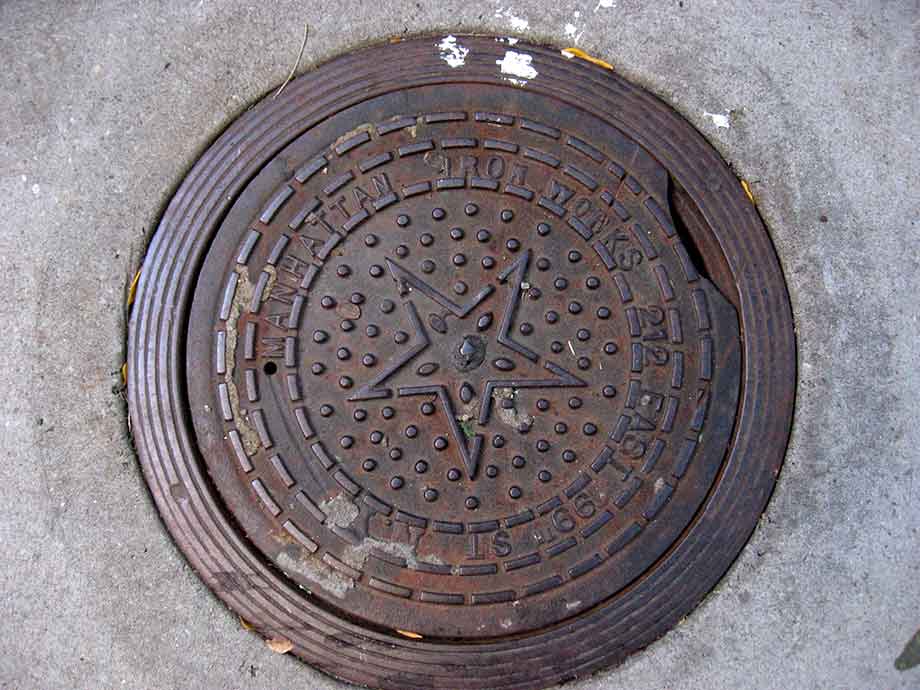 Manhattan Iron Works, 7 E. 75th St., New York, 2011

-----------------------
Manhattan Iron Works
212 East 99th St N.Y.
This ad for the Manhattan Iron Works, 302 E. 98th St., appeared in Building Trades Employers Association Bulletin, Jan. 1904.
This ad for the Manhattan Iron Works, 302 E. 98th St., appeared in Architectural Record, Oct. 1910.
The Sweet's Architectural Catalog for 1911 included a page for the Manhattan Iron Works, 302 East 98th Street. This can be read online at Sweet's Catalog, 1911.
On all of these ads the address is 302 East 98th St. while the cover above has 212 East 99th St. In fact, the foundry moved in 1902 from 212 E. 99th St. to 302 E. 98th St. In 1902 the New York Times "Real Estate Transfers," 22 Feb. 1902, reported, "98th St, s s, 100 ft e of 2d av, 25x100.9: William Boss to Amand Busse. (R S $2.25, mtg $4,000)," and that same year plans were filed with the New York City Dept. of Buildings for a 2-story brick shop, 25 x 93 feet, on 98th St., south side, 100 feet east of 2nd Ave. The property owner was identified as Amand Busse, and the architect, G. F. Pelham (NB# 87-02 metrohistory.com).
Amand Busse (1863/64-1914) was an immigrant from Germany who was listed in New York city directories as a clerk and an iron worker from the 1880s. His naturalization petition filed 13 Nov. 1889 states that he arrived in the U. S. August 1884. He was listed on the ship's manifest of the S. S. Edam sailing from Rotterdam, Nederland, age 21, arriving New York 8 July 1884. He was recorded in the 1900 U. S. Census, age 36, born Germany, April, 1864, living at 109 2nd Ave., the Bronx., when his occupation was "Iron Works (Proprietor)."
The Manhattan Iron Works were listed in city directories at 212 East 99th St. from 1897 to 1902, and then at 302 East 98th St. from 1902 to 1914. In 1897 the foundry was called Busse & Jordis. Jordis was John Jordis, whose history I hope to write soon.
Directories list both earlier and later foundries called the Manhattan Iron Works in New York City, but as far as I can determine these were not related to the Busse works on East 99th St. and East 98th St.
home | about me | list of images | see what's new
Copyright (c) 2014 Walter Grutchfield