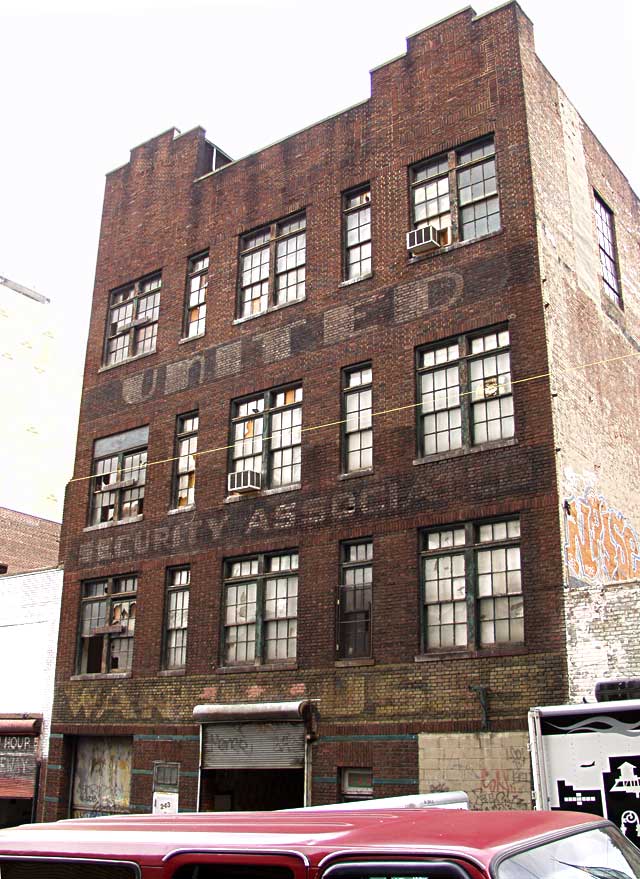 United Security Associated Warehouses, 243 W. 60th St., New York, 2002

United Security Associated Warehouses were located here at 243 W. 60th St. from 1938 to 1960. In 1961 they re-located to 35 West End Ave. In 1963 they were listed (briefly) in the Manhattan telephone directory at 101 Clarkson Ave., Brooklyn. The following year there was no listing. Possibly they had gone out of business. These match book covers indicate there was also a location on Raymond Blvd. in Newark, N. J.
There is also a United Warehouses sign on Manor Avenue in the Bronx near Bruckner Blvd. This has United's telephone number CIrcle 7-3191 and their address 243 W. 60th St., indicating a date range 1943 to 1960.
home | about me | list of images | see what's new
Copyright © 2009 Walter Grutchfield