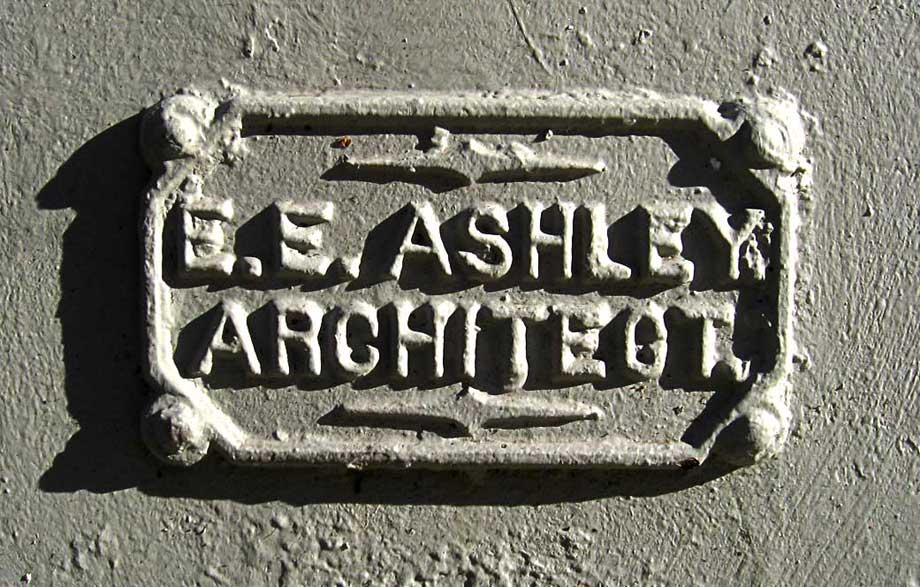 E. E. Ashley, Architect, 40 Hudson St., New York, 2009

The architect, Edward Everett Ashley (1846-1928), left his name on the front of 40 Hudson St., New York City. Ashley is described in the New York City Landmarks Preservation Commission report of June 27, 2000 on Hamilton Heights / Sugar Hill Historic District as "active in the real estate business in New York City beginning in 1895. Apparently working as an architect as well, buildings were constructed according to his design between 1895 and 1905. With the exception of a single Renaissance Revival style loft building at 40 Hudson Street ... Ashley concentrated on residential development, executed in a variety of historical revival styles, on St. Nicholas Avenue between West 145th and West 150th Streets."
Ashley lived most of the later part of his life at 749 St. Nicholas Ave., one of three row houses constructed to his design in 1890. His brother, Samuel James Ashley (1844-1931), a real estate dealer, lived next door at number 747.
Copyright © 2009 Walter Grutchfield