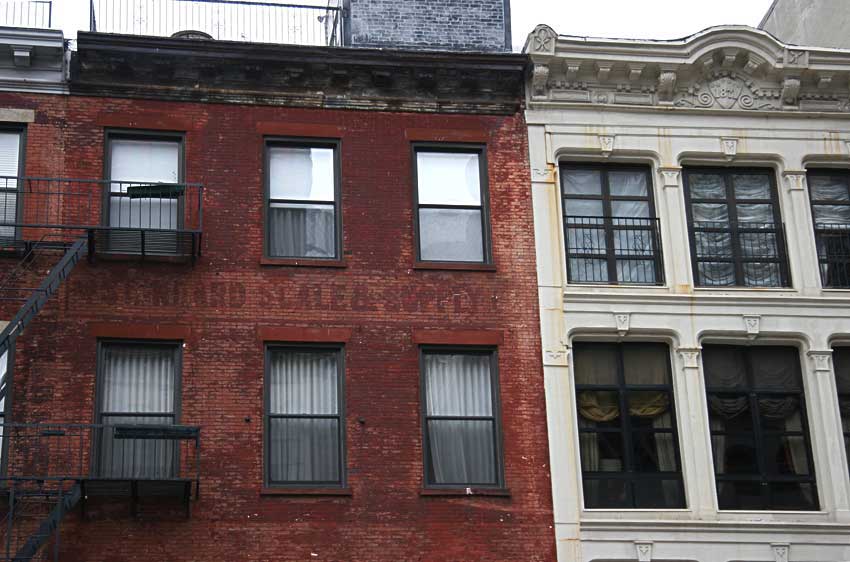 Standard Scale & Supply Co., 136 West Broadway, New York, 2007

Standard Scale & Supply was a Pittsburgh company with branches in Chicago, Cleveland, Philadelphia, New York & Dallas. In 1901 they were listed among companies that had been in business in New York for 50 years or more. They were located at 136 West Broadway from 1900 to 1915.
This Standard Scale ad appeared in Good Roads, 5 Oct. 1912. It mentions the Philadelphia, Pittsburgh and Chicago locations as well as 136 West Broadway in New York.
A later (1917) Standard Scale ad has the New York address as 145 Chambers St.
Copyright © 2002 Walter Grutchfield