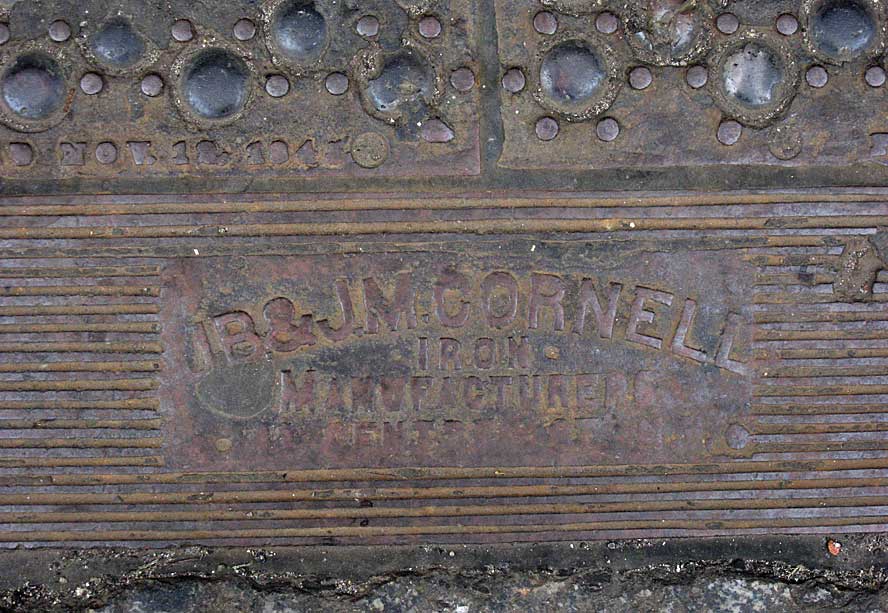 J. B. & J. M. Cornell, 158 Duane St., New York, 2009

----------------
J. B. & J. M. Cornell
Iron
Manufacturers
??? Centre St N Y
These vault lights carry the patent date Nov. 12, 1845. This is the date of Thaddeus Hyatt's patent no. 4,266. Cornell was one of several iron founders licensed by Hyatt to manufacture vault lights according to his system. For more on Hyatt see the Hyatt vault lights page.
For the history of J. B. & J. M. Cornell see the Cornell foundry marks page.
For coal chute covers manufactured by Cornell see cornell-coal.htm.
Other vault lights by J. B. & W. W. Cornell are found at:
Copyright © 2010 Walter Grutchfield