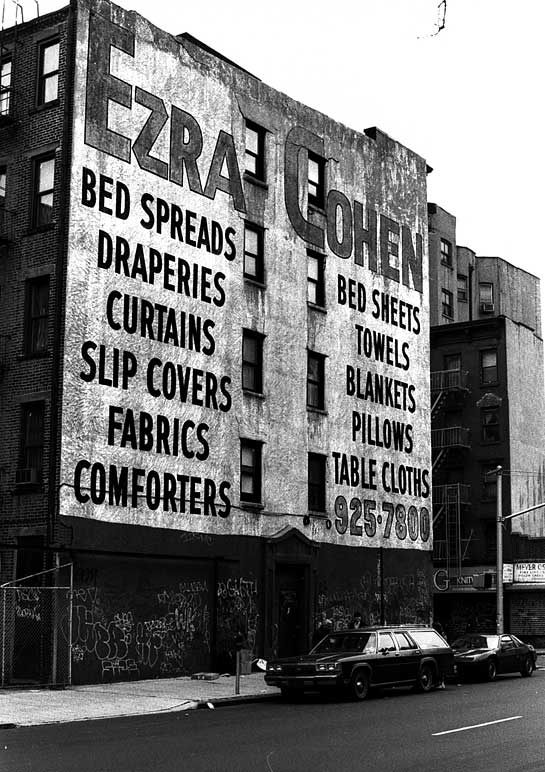 Ezra Cohen was located at 307 Grand St, at the corner of Grand St. and Allen Street (click here for image).
This sign is one block north on Allen St. at Broome. They were in business at 307 Grand St. from 1934 until 1992.
In 1918 Ezra Cohen (1897-1982) registered for the World War I draft. At that time he said that the was born Jan. 1897 in Aleppo, Syria, Turkey, and that he was employed at Oriental Jobbers Co., 55 Allen St. His naturalization petition in 1925 said that he was born 1 Jan. 1897 in Aleppo, Syria, Turkey, that he emigrated from Le Havre, France, 4 June 1911, and that he arrived in New York 17 June 1911. In 1925 Ezra Cohen lived at 101 Delancey St., New York City.
In the 1940 U. S. Census Ezra Cohen lived at 1925 66th St., Brooklyn. His was a large family consisting of his wife, Ernestine, and 7 children, ages 7 through 20. In the 1942 World War II draft registration Cohen was 45 years old and gave his birthdate as 15 April 1897.
Click here for 2004 image of this sign.
Copyright © 2001 Walter Grutchfield